Meyer Luxury Trousers
€119.95 – €129.95
These taupe cotton chinos are ideal for everyday and professional wear. The high-quality outer fabric has a fine micro-structure, and is doubledyed. This gives it an interesting and masculine appearance. Equally eyecatching is the contrasting combination of a mix of materials and colourcoordinated stitching. Typical details such as the colourful woven inner lining and the elaborate stitching on the pockets make these chinos a true example of MEYER trousers.
| | |
| --- | --- |
| waist | 32, 34, 36, 38, 40, 42, 44, 46, 48, 50, 52 |
| Fitting | Long, Regular, Short |
| Brand | MEYER |
High–quality materials, stylish designs, perfect fits and functional details are what make Meyer trousers so special. Headquartered in Germany since 1960, Meyer manufacture trousers in their own European factory. As an international men´s trouser specialist, Meyer deliver garments to 35 countries around the world, and in 4.000 different retailers. In order to continue to meet high standards, Meyer not only pays attention to excellent quality but also take responsibility. Compliance with international social and ecological standards in their own European manufacturing plant is regularly checked on-site by FLO–CERT, the world´s largest independent social certification body.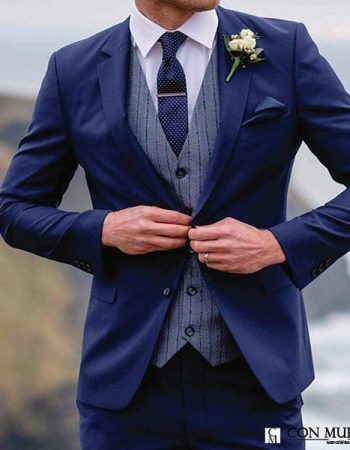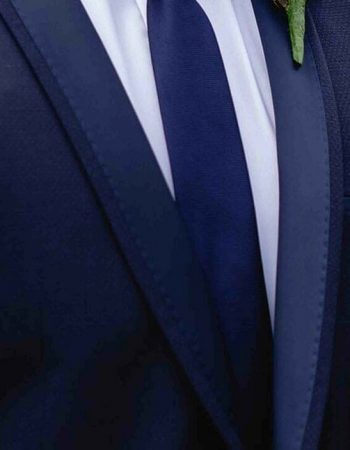 Con Murphys are the Suit Specialists. We have been outfitting for over 86 years, so we know how to fit you. We are one of the most trusted Suit Shops in Cork. We have over 800 Men's Suits in our stock. These are the main categories of Suits that We stock.
Quality Mens Suits in Cork
Con Murphys are Suit Specialists. We have been outfitting for over 80 years, so we know how to fit you. We have over 800 Suits in our stock. These are the main categories of Suits that We stock.

Con Murphys Menswear Cork offers a wide range of suits for every man. Sizes up to 10 XL, we have the suit to fit you. We offer two-piece and three-piece suits, with a wide range of fittings from tight to comfortable. We offer different fabrics, colours and styles to ensure you get the right suit for you
Come and see us today and talk to us about finding the perfect suit for you in Cork
Choosing a suit is no easy task, and neither should it be rushed. There is nothing worse than a cheap, poorly fitting suit, and also there is nothing better than a well-fitting quality suit. At Con Murphy's we are one of the most trusted and known suits shops in Cork, this is because for more than 86 years we are providing quality men's suits to Cork and Munster. We have an expert team on hand to help you make a decision and to find a suit that matches your figure, budget and needs.
If you have the budget, buying a suit is a great investment, as you will always have a quality suit you can rely on no matter what the occasion. We offer various suit types as described below, but if you are unsure what style, fitting, material or colour you are looking for, call into us

Amazingly well stocked, family owned store with incredibly attentive staff. We were so pleased with the service offered and we left with a beautiful suit, unique and well fitted. Would highly recommend and will definitely be returning in the future. A wonderful staple of Cork city!

Jessica Barnes


December 8, 2018

I recently got in touch Tom a couple of weeks ago regarding a holy communion suit for my son. Tom was so helpful from start to finish offering great advice and going above and beyond to help me find the perfect communion suit. Under the current circumstances it is hard to shop for clothes online but there was never any issue with me returning any item of clothing that I bought. I will definitely be recommending Tom to all my friends and family. Thanks again for all your help. Jean Pigott

Robert Pigott


May 4, 2021

Got my wedding suit from this shop. The staff is very friendly and professional, I was actually impressed. The suit is also perfect, I'll use it many times (I went for something that can be reused quite easily, not the wedding only kind). If you need to look sharp and all business-like, this is the place for you in Cork!

Maxime Le Donge


June 20, 2017
3 Piece Suits Cork
3 Piece Suits
If you are looking for a smart, tailored suit then you can't beat a 3 piece suit. Suits that include waistcoats are also an ideal choice for a wedding or similar event as they look elegant with or without the jacket. These suits are called three piece suits as they include trousers, a jacket but also a waistcoat. Generally speaking, if you are using this suit for an interview or work purposes its better to choose a 2 piece business suit, as the 3-piece may be too much.
3 Piece Suits Cork
Business Suits
Looking sharp, professional at your work is very important. First impressions last, and if you look professional, confident with a quality suit from Con Murphy's then you will receive the respect you deserve and leave an outstanding impression.
At work, it's always important to feel comfortable in the clothes you are wearing. In business, you will be rushing, in various stressful environments and facing the daily Irish weather. Its important that you are wearing a quality men's suit, which fits well and feels great.
3 Piece Suits Cork
Slim Fitting Suits
Our slim fitting suits are becoming our best selling suits for the younger generation in Cork. This suit represents a modern twist on tailoring. The jacket sits close on the shoulders and waist, tapering out gently on the hips, while the trousers have a slim fit on the leg which adds to the overall design. Slim fitting suits are cut and created to follow your body's natural shape without as much extra fabric as regular fitting suits. We stock various designs in our suit department in Cork City, from Italian extra slim-fitting suits to a medium- regular fit.
3 Piece Suits Cork
Suit Deals
If you are on a budget, then visit our store today. We have a wide range of suits which are not listed on our online shop. We constantly run our Men's Suit Sale, where you can find a perfect suit for you at a more affordable price. These suits do not have the same stock levels as our new season models, therefore they are available at a discount price.
Every year we update our stock with new brands, new models, colours and more, so there is a wide range of excellent suits to be purchased at discount rates. Come see our store today, or check our sale items online.
At Con Murphys, we provide a wide range of suit styles, from Premium Luxury Suits, Business Suits, Slim Fitting Fashion Suits, Formal Wedding Suits, Made to Measure Suits and 3 Piece Suits, you will be guaranteed to find something that suits you!