Stylish Slim Fitting Suits
A quality suit is an investment that should last, but you don't want to break the bank when building your professional wardrobe. Take advantage of our great deals on quality men's suits to build a versatile business dress wardrobe that will last. With our special offers on Business Suits you can afford to look sharp everyday at work.
…Stock quality merchandise that is value for money, and always appreciate your customers
Experience
With over 80 years experience, Con Murphy's know tailoring and fabrics better that anyone. We use this experience to help our Business customers get the best wearing garments at the most affordable prices.
Quality Business Suits €170,
Extra Trousers Available at €60
We use Stock supported garments in our store.
No hidden costs. Our prices include Vat and Tailoring.
We do not use Asian manufacture, or man-made fibre suits, which are readily available in the budget suit market.
Phone 021 4271215
e-mail [email protected]
Some of our Slim Fitting

Suits
At Con Murphys, we provide a wide range of suit styles, from Premium Luxury Suits, Business Suits, Slim Fitting Fashion Suits, Formal Wedding Suits, Made to Measure Suits and 3 Piece Suits, you will be guaranteed to find something that suits you!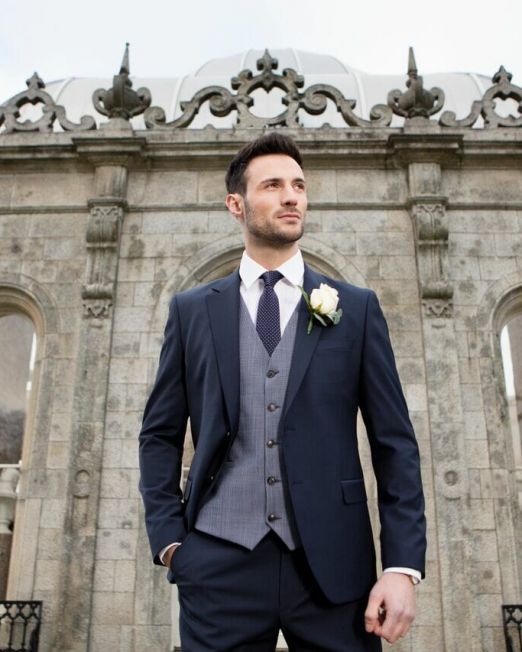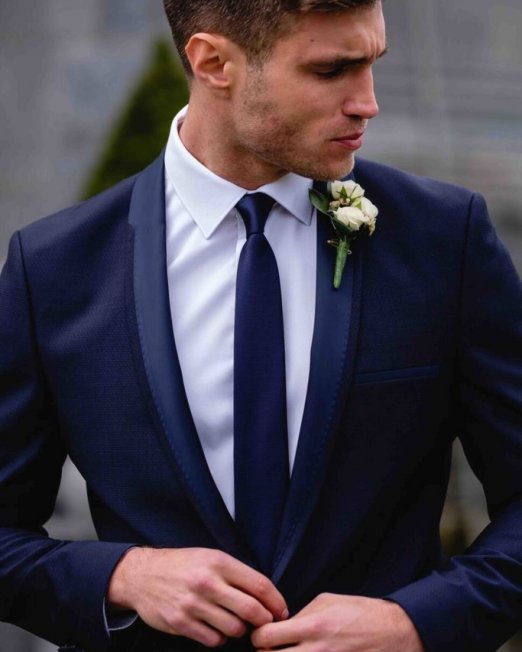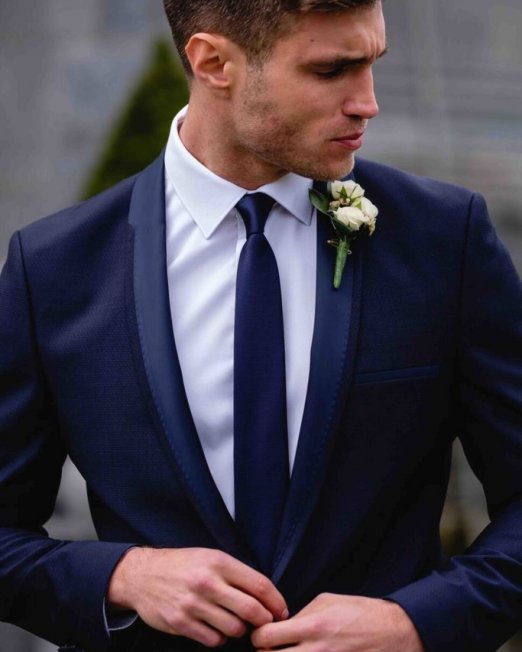 A man's wardrobe is not too varied and only has a couple of cornerstones. At the top of the list is a fitted suit. However, not every kind of suit is fit for every situation or individual. The slim fitting suit is unique in design and has a narrow cut devoid of too much excess fabric. It leads to a tighter and snugger fit that looks both more modern and flattering on the body than the regular fit suit. This is the type of suit you need if you are lean in build, although even a standard size man can look great in it if the right size is chosen.
Slim Fitting Suits – Buying Tips
Finding the right slim fitting suit fit can at times be a quite tricky even for the best shoppers. If your budget allows, a custom-made slim fitting suit is certainly your best option. You may also want to go for a designer brand specialising on classic slim silhouette lines. At our Suit store in Cork, we are only too glad to accommodate you.
If shopping off the rack, try focusing on getting a suit with a close fit in the chest, shoulders, waist, and the crotch. Even if the trouser legs or coat sleeves are a little short or too long, it's easy to get them adjusted for a better body fit.
Ensure the pants lie flat against the body, without pulling or bunching.
The coat should comfortably fit over your shoulders with ample room for arm movement.
The sleeves must be right below your wrist bone with relaxed arms.
The back vents ought to easily hang and the hem just below the backside.
Supplement the suit with accessories such as a tie or a suitable pocket square for that complete look.
The Suit Perfect Balance
A slim fitting suit has little room for error because the measurements have to be in perfect balance. At Con Murphys Menswear, we give total focus on the suit pattern, cut, and the silhouette. We want to ensure you get a streamlined clean fitting profile with no hanging or extra cloth billowing.
Looking for a particular style of suit? why not contact us!
Con Murphys Menswear Cork
Address: 60 St Patrick's St, Centre, Cork, T12 XT57, Ireland
Phone: +353 21 427 1215
Opening Hours:
Monday: 9AM–5:30PM
Tuesday: 9AM–5:30PM
Wednesday: 9AM–5:30PM
Thursday: 9AM–5:30PM
Friday: 9AM–5:30PM
Saturday: 9AM–6PM
Sunday: Closed