Redpoint Casual Jacket
€200.00 – €229.00
This Navy lightweight padded jacket is weather resistant and made from micro-velour. Not only does it feel good, it is very practical and great value for a quality product.
High Tech Belmara by REDPOINT is soft, lightweight but hard wearing.
Navy Colour
Water Repellent
Crease Resistant
Easy Care
Hard Wearing
Soft Velour feel
Washable at 30°
4 Outside pockets, 3 inside pockets.
Additional information
| | |
| --- | --- |
| Jacket Size | 40, 42, 44, 46, 48, 50, 52, 54, 56, 58, 60 |
Shipping & Delivery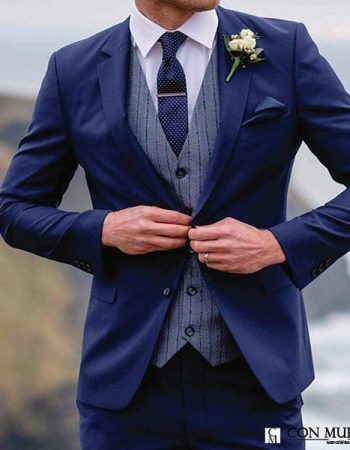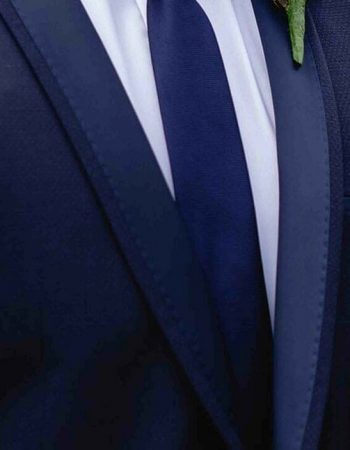 Con Murphys are the Suit Specialists. We have been outfitting for over 86 years, so we know how to fit you. We are one of the most trusted Suit Shops in Cork. We have over 800 Men's Suits in our stock. These are the main categories of Suits that We stock.
Quality Mens Suits in Cork
Con Murphys are Suit Specialists. We have been outfitting for over 80 years, so we know how to fit you. We have over 800 Suits in our stock. These are the main categories of Suits that We stock.

Con Murphys Menswear Cork offers a wide range of suits for every man. Sizes up to 10 XL, we have the suit to fit you. We offer two-piece and three-piece suits, with a wide range of fittings from tight to comfortable. We offer different fabrics, colours and styles to ensure you get the right suit for you
Come and see us today and talk to us about finding the perfect suit for you in Cork
Choosing a suit is no easy task, and neither should it be rushed.  There is nothing worse than a cheap, poorly fitting suit, and also there is nothing better than a well-fitting quality suit.  At Con Murphy's we are one of the most trusted and known suits shops in Cork, this is because for more than 86 years we are providing quality men's suits to Cork and Munster.  We have an expert team on hand to help you make a decision and to find a suit that matches your figure, budget and needs.
If you have the budget, buying a suit is a great investment, as you will always have a quality suit you can rely on no matter what the occasion.  We offer various suit types as described below, but if you are unsure what style, fitting, material or colour you are looking for, call into us

These guys are AMAZING!!! Saved my trip. They have plenty of big and tall sizes for any big Americans that need clothes.

Ruben Martinez


8/23/2018

I was looking for a bit more quality, or something more special than bulk rented suits, so I read a lot of reviews on line and came across Con Murphys. The suit I went for was tailored for me, so I actually bought my suit, which is fantastic, and the groomsmen rented theirs, fantastic service, thanks so much again Donie for your help, a real expert

Steve Swiegers


11/13/2017

This shop is deservedly known as a Cork institution. Excellent service all round: reputation is well deserved. (I'm also pleased to note that the Benetti advert featuring Stuart Olding et al seems to have been taken down from its prominent place in the window; this was a wise decision, given his and his comrade's self-described reprehensible behaviour.)

Barry M. O'Brien


5/26/2018

Great service and a very good selection of menswear. I got quite a few compliments for the tie and outfit I bought. When I am in Cork again, I will be back!

Liam Duggan


9/26/2020

Amazingly well stocked, family owned store with incredibly attentive staff. We were so pleased with the service offered and we left with a beautiful suit, unique and well fitted. Would highly recommend and will definitely be returning in the future. A wonderful staple of Cork city!

Jessica Barnes


12/08/2018
At Con Murphys, we provide a wide range of suit styles, from Premium Luxury Suits, Business Suits, Slim Fitting Fashion Suits, Formal Wedding Suits, Made to Measure Suits and 3 Piece Suits, you will be guaranteed to find something that suits you!